The space maintains the independence of guests and the owners.  There are areas for privacy or for being social. 
According to the time and season, you can share the charm of the inside courtyard or of the vaulted living room, enjoy the swimming pool, the garden and the spacious dominant terrace.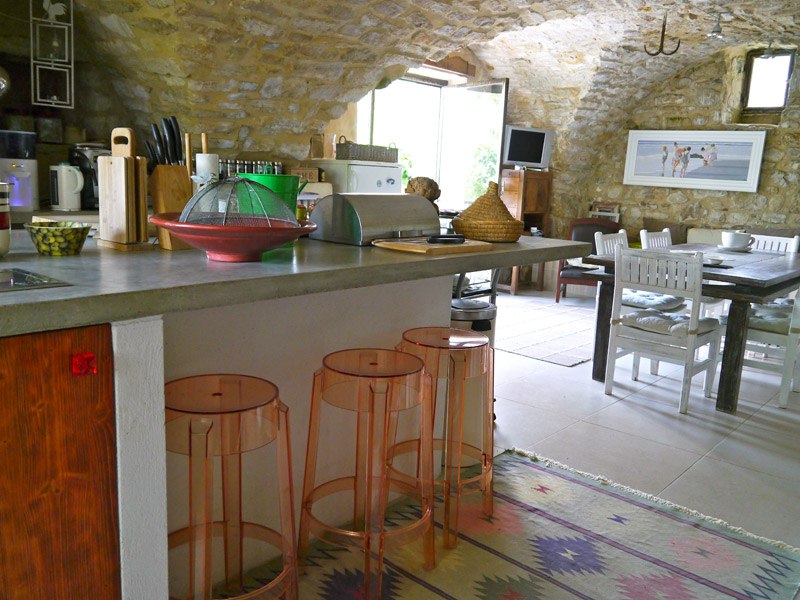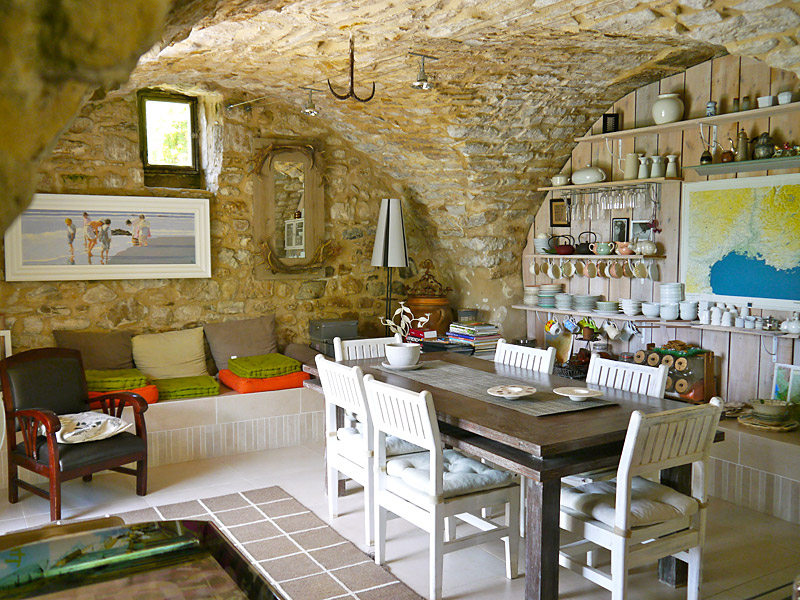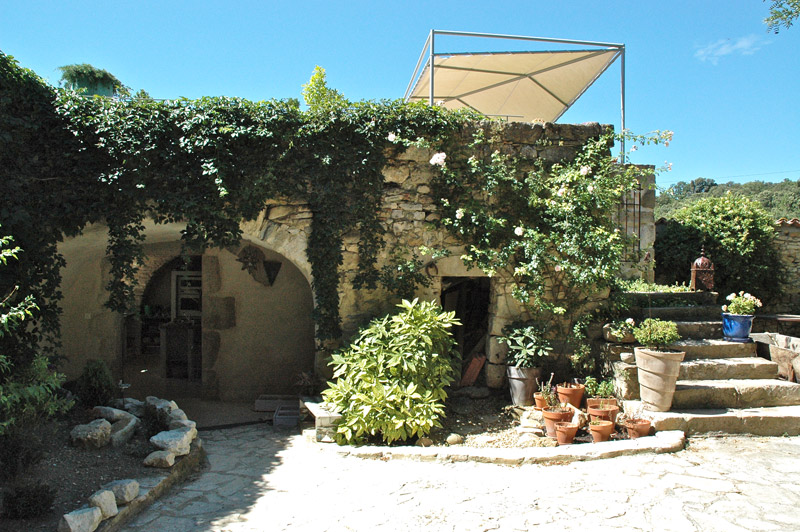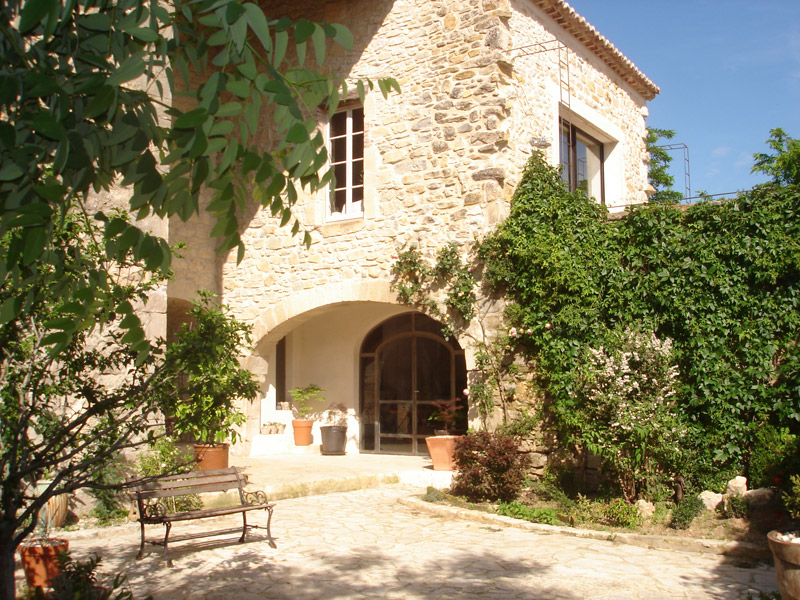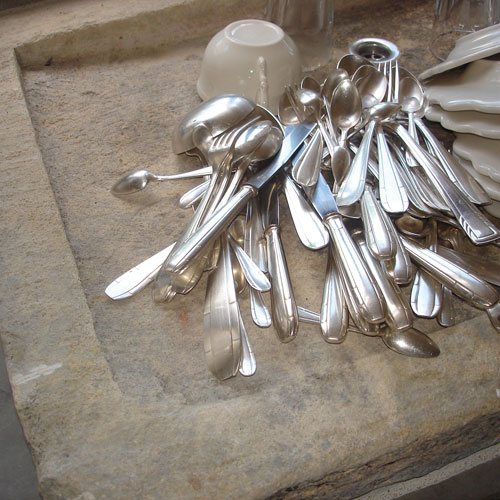 In the vaulted living room with direct access to the swimming pool, you can relax with a coffee, a tea or cold drinks, available at your convenience at any time. Breakfast is served in this attractive and charming room. Television, magazines, books and touristic leaflets and documentation are there for your convenience. Possible availability of kitchen for simple and light preparations, fridge at disposal.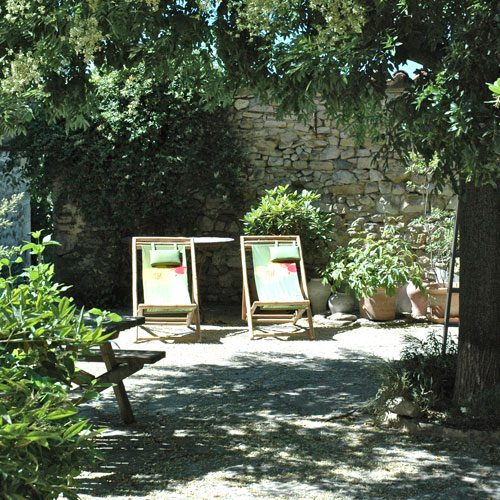 Surrounded by the buildings of the "mas", the inside courtyard is a haven of charm in which you can rest under the shade of the sophora. Planted with miscellaneous species of plants and shrubs it is the distribution centre of the various spaces.